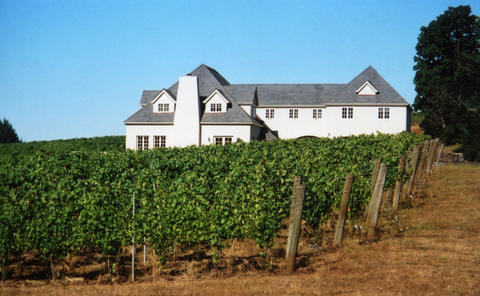 The vineyard management of Cardwell Hill Cellars focuses upon the careful use of the land and environment-friendly practices. From the beginning, the present owners have utilized sustainable agricultural techniques, including the cultivation of ground cover and the recycling of the winemaking stems and skins back into the vineyard.
Meeting rigorous standards that include growing cover crops to minimize run-off and applying nature-friendly methods to control weeds and pests, Cardwell Hill Cellars is designated "Salmon Safe".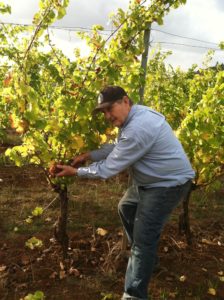 Cardwell Hill Cellars is also certified "LIVE" (Low Input Viticulture and Enology). Modeled after international standards as established under the auspices of the International Organization for Biological Control, this highly regarded certification program provides growers with a list of vineyard practices that are either prohibited or required. Under the established guidelines, the integrated production of grapes is defined as the "economical production of high quality grapes, giving priority to ecologically safer methods, minimizing the undesirable side effects and use of agro-chemicals, to enhance the safeguards to the environment and human health."
Heading up vineyard operations, Jason Bull, brings to Cardwell Hill Cellars over 20 years of viticulture expertise. A graduate of Fresno State University, where he completed a degree in viticulture and enology. Under Jason's direction, a full-time, permanent crew takes anywhere for 35 to 40 passes through the vineyard to ensure that expert attention is given to each and every vine throughout the entire growing cycle.